Oxymoronicism with the title? Yes.
But, those who've been there, can understand what I meant. I really have little time to myself these days.
So, where'd I leave off...
CD artwork
Check, done... phew
Going to get here the day we leave for Bayfield, so we can sell a bunch down there. yay
Next step is
I'd love to show you, but I want to keep it a surprise.
Should be good as we now have a CD to sell there. Another student is looking to come down and experience the band, so that's cool
Was hoping to drive our new car down...
We got a car
So we looked around and I deferred to Mandy's judgment and stayed open minded. Somehow I came up with some arbitrary number in my mind about what we could afford and somehow the price came to that number within the $ figure. Well we bought an Elantra ... hopefully it will be here before Friday. Doubtful, but I'm hopeful.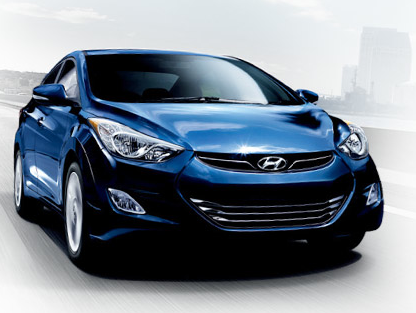 Social media workshop
Currently I'm listening to Albert Hathazi's "
The Local Method
" podcast and they're talking today about Google+ Local... which reminds me I have to go and put together the workshop for
Small Business Week
. I apparently have a lot to learn as I keep researching...
Might as well go and start the presentation soon
Speaking of social media... I recently passed the mark for top 400 males in Canada on G+. That's kinda fun. Almost top 500 in Canada. To that end I saw another TBay'er make a comment about how limited the audience is on G+... but it's not. 400,000,000 users on now. So I'm trying to convince her to get more active. Especially as people try to say it's 'dead', I try to prove them wrong, and doubly especial as she now has a kickass android to play with it.
AiC...
And speaking of things I'm passionate about, I've really backed off lately on my writing for
AiC
. I do miss it, but I just haven't had the chance. I did write 2 articles this week which I thought were really good (
here
and
here
). Hope you read 'em.
Dean swimming/skating
Dean's schedule is starting to get busy with his swimming lessons now and skating lessons. Thankfully we'll have 2 cars soon. Just means I'l lhave a lot of shovelling/snow blowing in the winter to do while the Aztek parks in the back lane. Ugh.
Dean school
dean
That's him typing his name out. He's getting good at being able to do his name.
Slowly but surely he's telling me about school. But it's fun getting him up and out the door for school. Especially now that we've been able to determine the proper time that the bus comes (it's seemingly pretty erratic lately), so we asked the school and they told us the proper time.