So big party at the J-man's this year.  We were starting to wonder who was going to it, as people started saying they had some other things planned.  Irregardless, I was going.  It's a good time each year.
This was also the first time that Mandy and I would be TOGETHER for NY in quite some time.  I had to do a last minute whip-round for some supplies (i.e. some of the last
Old Navy
boxing day sales... no, the $10 jeans were sold out) to bring out, and downloaded some games for the day.  Usually we bring the Atari out to his place, but it's been acting wonky lately, so I didn't want to chance it, and was going to bring the PSone I have as well... just in case.
Mandy and her sister had started the evening out with some bowling with her sister, cousin, and her sis's bf: Adam.  They said they had fun, I declined in order to get some rest in before the big night.  After their bowling, Kelly and Adam started hosting their "loser party" (that's what the email said) or as they called it later the "alternative / last ditch party."  Which consisted of some swimming and hanging out at the Airlane.
At some point in the evening, it was time to head on out to Jarron's and Mandy said I could just drive up to their hotel room.  The room was easily found by the numbers above the door... or the ones that Adam had made and put in the window for me.  By this time the slush and rain were starting to freeze and the driving a little bit sketchy.  But we made it ok... with some food, the atari and the playstation.
When we arrived we watched "Blackadder V"
... the New Year's special one where he does his time travel thing.  Very funny.  Even Mandy laughed.  Then, Jarron had the Olympics all set out and ready to play:


Penny catch (put some pennies on your elbow and do that 'snap' thing to catch them), you do 3 attempts and total the number of pennies you've caught [personally I did 38]


Pool table (4 balls are placed on the table and you see how many shots it takes you to pot all 4) - 18


Miniputt (2 stretches of carpet for you to putt a ball into a cup) - 0/2


Dumbbells (how many can you do on each arm in 10 seconds) - 8L & 7R


Dart drop (blindflolded you drop darts onto a dartboard) - 27


Marble game (you have this triangle thing with marbles and by jumping a marble you remove it... you see how many you can get down to) - 4


Street Fighter (how many opponents can you beat in one game) - 4 [tho' some were cheating and using it on EASY level]


Santa toss (it's an online game where you have this catapult you time and see how far santa goes, and then you average your 3 goes) - 204m
I think that was all the games.  It was pretty fun.  After that, Rory and I got to watch the Liddell v. Ortiz fight matches I had downloaded the night previously.

It was good to see Ortiz lose, and it was a GOOD fight too.  A little sketchy on the call at the end, but it was an eventuality.  If they didn't stop it then, they would have in another 30 seconds.  The Macdonald v. Leben fight was really good!
Then we watched the ball drop in NY... looked all about for Karen, and didn't see her (way to go Karen... could have at least waved to us or something).  It was about ten we started with JACKASS 2...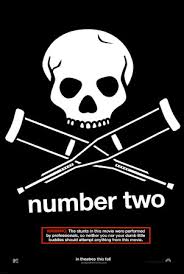 ...man I haven't laughed that hard in quite some time.  Just a shockingly funny movie.  After that it was time for some BORAT (I had just finished downloading this as well).
After Borat, I was pretty tired, and my allergies were really kicking in (even after taking an Aerius earlier in the night), so it was time to go home.  When I got home, the allergies were still lingering and a kink in my back really made it hard to sleep.  So I tossed and turned from about 5 until 7:30.  At which point I realized I should probably just STAY UP.  And I puttered around the apt for a while and tried to stay up.  But by 8:30 I was tired again and sleep won out.  I think I slept until about 3:30 or so.  Very ni-ice.
Hope your 2007 NY was as good!
Later all